This program allows young adventurers to experience the underwater world in a safe and controlled environment.
During the Bubblemaker course, children will receive basic scuba diving instruction from certified PADI instructors. They will learn about the essential scuba equipment, how to breathe underwater, and basic diving techniques. The emphasis of this course is on having fun and building confidence in the water.
The Bubblemaker experience takes place in a pool or confined water setting, ensuring that children feel secure and comfortable throughout the entire session. Under the watchful eye of the instructor, kids will have the opportunity to swim underwater, play games, and explore their surroundings.
The course is designed to be both educational and engaging, allowing children to learn about the importance of marine life conservation and ocean preservation. By instilling a sense of appreciation for the underwater world, the Bubblemaker course helps foster a lifelong love for diving and environmental stewardship.
The PADI Bubblemaker course is a fantastic way to introduce children to the wonders of scuba diving, encouraging them to develop a passion for the ocean and all its inhabitants.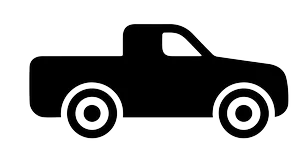 Transport from dive shop to dive site
All entrance fees to each dive site