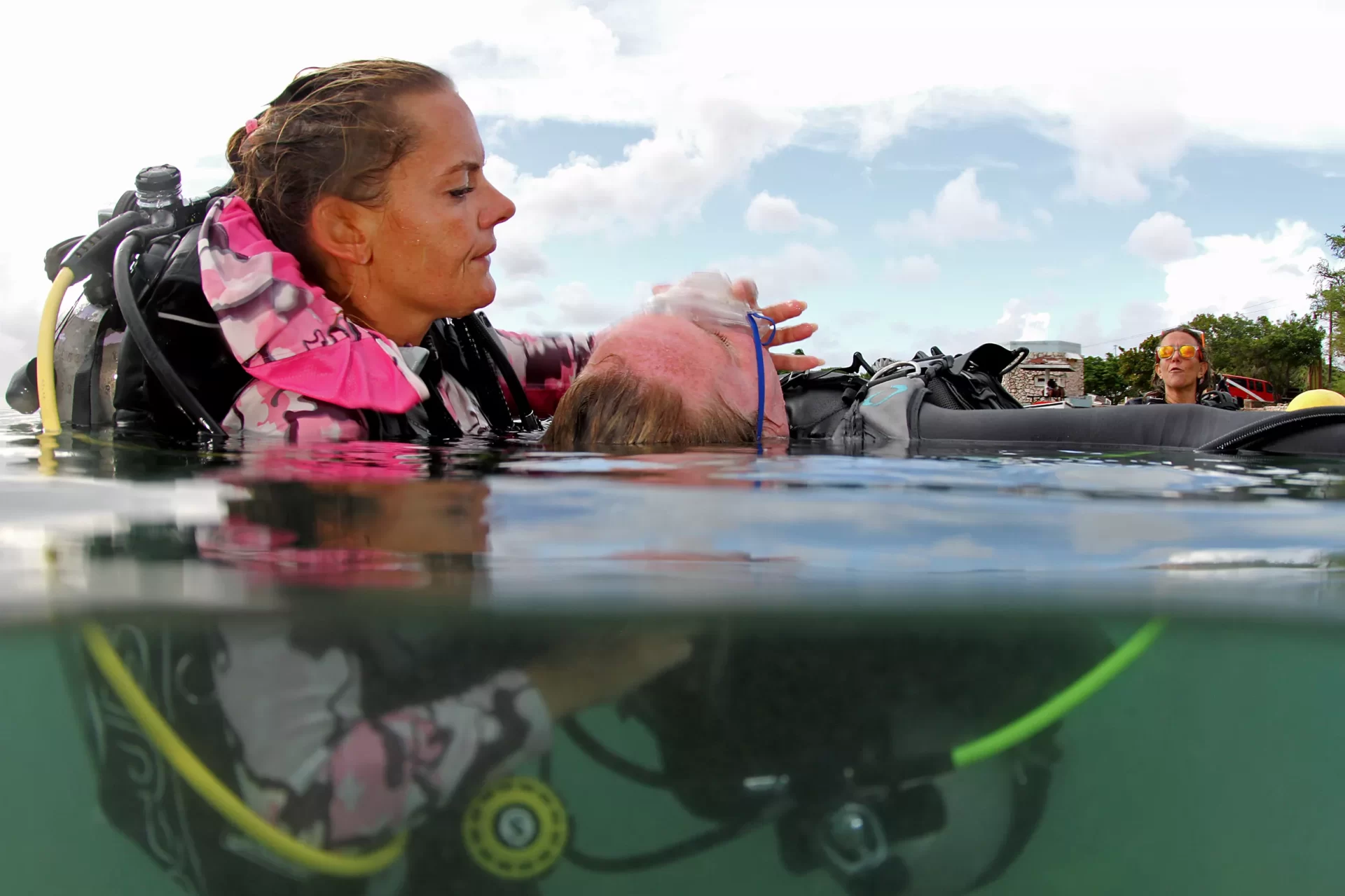 PADI Divemaster Course in Tulum
Are you ready to become a PADI Divemaster? The divemaster courses are available to everyone, if you do not have the minimum required experience don't worry we will get you there! The duration of your PADI Divemaster program will depend on your current certification level and amount of logged dives! Lead the dives, assist instructors with courses, help protect the environment and increase other divers skills under the direct supervision of one of our experienced members of staff! Start living your dream today, and become a Pro diver in trendy Tulum, with our PADI Divemaster courses!
60 days to become a padi professional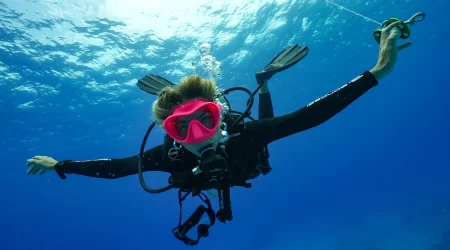 Are you ready to become a PADI dive professional but short on time? No problem join our amazing 2 week divemaster program today!
Picture yourself immersed in the vibrant heart of Tulum, Mexico, where captivating adventures await. As an intern, your days will revolve around the mesmerizing world beneath the waves. Alongside our esteemed PADI Dive Professionals, you will embark on exhilarating dives and receive invaluable training, nurturing your expertise and expanding your horizons. During your well-deserved days off, you have the freedom to unwind upon Tulum's renowned beaches, basking in the sun's warm embrace. Alternatively, should your spirit seek further exploration, venture into the lush jungle and unravel the enigmatic secrets of ancient Mayan Ruins. Your time here will be a harmonious blend of growth, relaxation, and discovery, creating memories to cherish for a lifetime.
Knowledge Development
Knowledge Reviews & Exams
Skill Circuits
DM Workshops
Deep Diver Workshop
Search & Recovery Workshop
Water Assessments (swim tests)
Underwater Mapping Project
Emergency Assistance Plan (EAP)
PADI Discover Scuba Diving workshop
PADI Reactivate workshop
Discover Local Diving workshop 
Rescue Workshop 
Assisting on PADI Courses
Guiding certified divers
How long are the courses?
This depends on the level of certification you have to begin with! Click on what fits you better. We offer all year around personailised Pro Programs – please contact us for further information. Together we can create the perfect internship just for you.
All Internships include shared accommodation and equipment rental. Visas, flights, breakfast, lunch, dinner and insurance are not included. The DM application fee of $150 USD is also not included in our packages because it has to be paid to PADI directly at the end of the program.
We recommended that you budget about $8000 mxn per month for food and shopping (depending upon your tastes).
Boat & dive centre logistics
Assisting our experienced PADI Professionals with certified divers
Giving dive briefings and running Reactivate courses
Assisting PADI Instructors with training
Guiding certified divers underwater
What will I be able to do as a certified PADI Divemaster?
Organize and conduct recreational diving activities, both land and boat based
Assist PADI instructors in conducting PADI courses
Conduct PADI ReActivate Course
Conduct PADI Advanced Snorkeler Course
Start your PADI Instructor Course