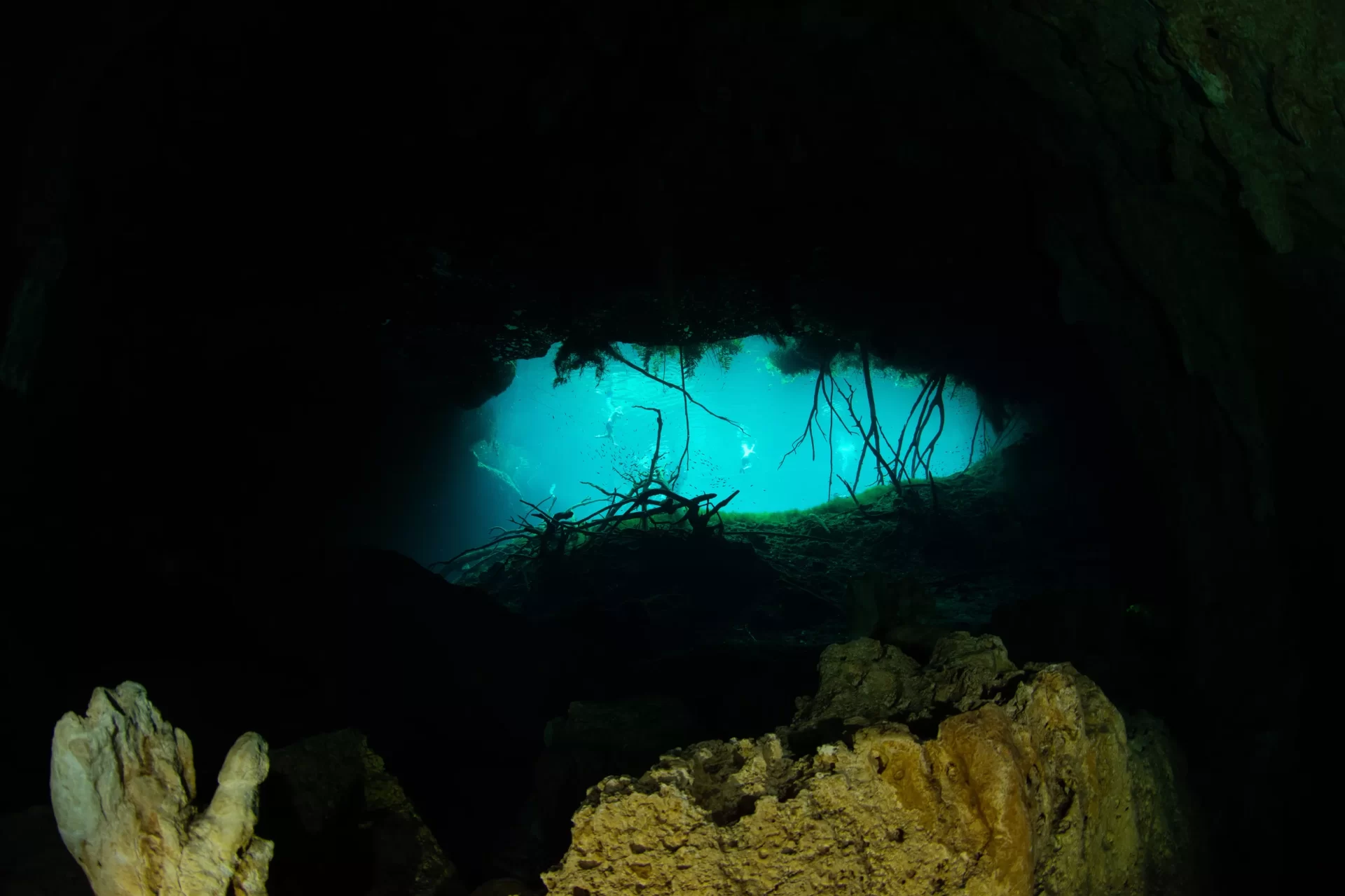 Ultimate Underworld Adventure
Experience the best of cenote diving in Riviera Maya! A 5-day experience you will never forget!
Explore the huge diversity of these fascinating environments, float through the crystal clear water, play around the haloclines, discover how clouds look underwater and surround yourself by scenarios that look straight out of a Sci-fi film. All while admiring the historical formations that are sure to impress you.
Which cenotes will we visit?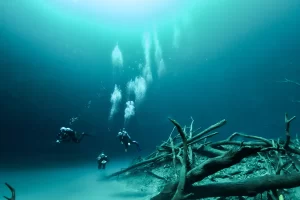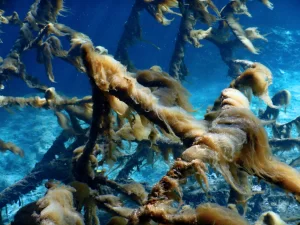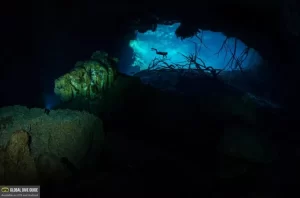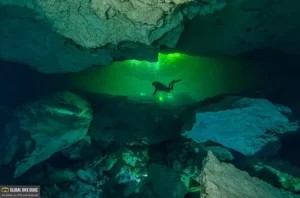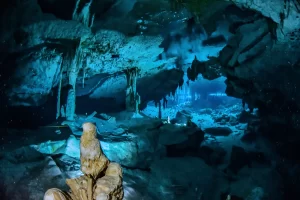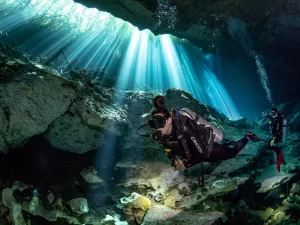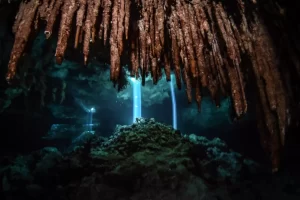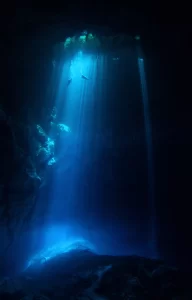 Can you dive in cenotes?
The best time for cenote diving is between May and September. These months bring the best light to the caves and result in better photographs. Note that diving in the cenotes is possible year-round. Water temperatures in the cenotes remain constant year-round and cool very minimally during the winter months.
How deep is a cenote in Mexico?
On average cenotes are about 8-15 meters deep. Cenote The Pit is the deepest in Quintana Roo with its spectacular 119 meters of depth. Cenotes dives are reserved for skilled divers and the depth they can reach should be no more than 30 meters.
Frequently Asked Questions
No, as you will always be within a daylight zone, you will always be very close to a quick exit.
Sure! We could add extra days of cenote diving or reef diving.
Don't worry, cenotes will still be spectacular!
We take a maximum of 4 divers per guide.
Yes, we will provide you with an underwater light and your guide will have a brighter one and some back ups too.
No, cenote diving is not as spooky as some people think. There's always natural daylight and the smallest space in most cenotes is big enough to fit a car through it.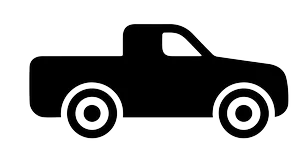 Transport from dive shop to dive site
All entrance fees to each dive site