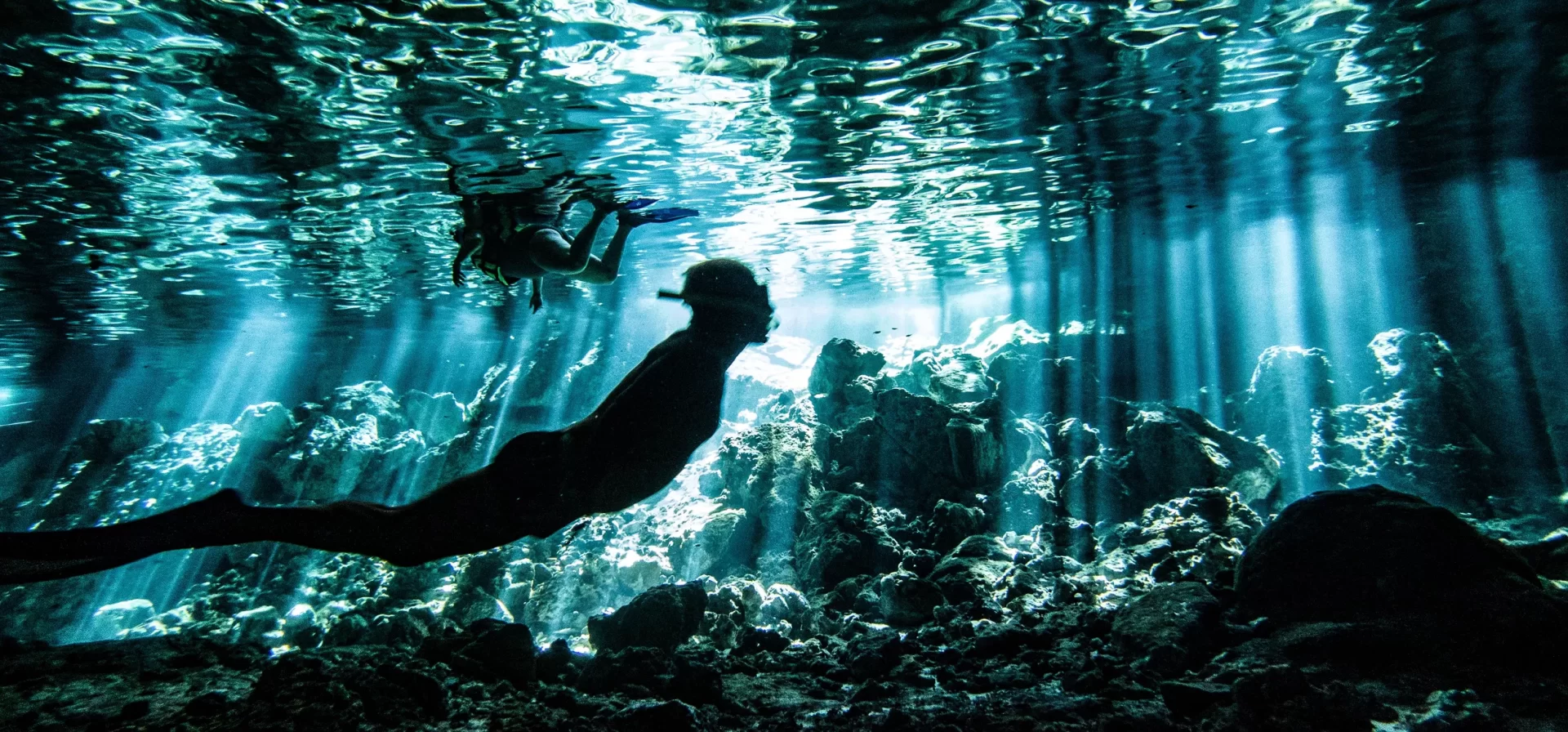 Explore part of the largest underground river in the world!
Let your senses be overtaken by the stunning perfection of this site. A postcard image in every corner. Jump into the crystal clear waters of the cenote, float between the stunning rock formations, and find yourself immersed in the heart of the Mayan peninsula.
Can you snorkel in Dos Ojos?
Dos Ojos Snorkel Tours is one of the most famous cenotes not only to scuba dive but also to snorkel in the Mexican Riviera Maya. 
How old is Cenote Dos Ojos?
7,000-year-old
Known as a top diving site in the Yucatan Peninsula, Cenote Dos Ojos (Two Eyes Cenote) boasts about 300 miles (483 kilometers) of connected underwater passageways, creating a natural cave system. Divers can explore its nearly 7,000-year-old caves and underground rivers.
How deep is Cenote Dos Ojos?
Dos Ojos contains the deepest known cave passage in Quintana Roo with 119.1 meters (391 ft) of depth located at "The Pit" discovered in 1996 by cave explorers who came all the way from the main entrance some 1,500 meters (4,900 ft) away.
Frequently Asked Questions
About 15 minutes drive from Tulum.
No, we will drive to the site and walk a couple of meters to the cenote.
Nothing, rain does not affect our schedule although you might get wet!
We take a maximum of 6 snorkelers per guide to enhance your experience.
In the cenotes you will find some small silver fish (tetras, mollies, gobies, etc) but the biggest magic relies on the nature of the whole place.
Sure! Dos Ojos has something for everyone! Lots of platforms along the way will let you take brakes from time to time. Also, we will provide you with life jackets.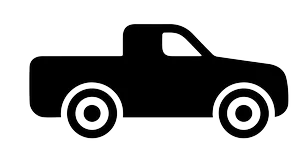 Transport from dive shop to dive site
All entrance fees to each dive site