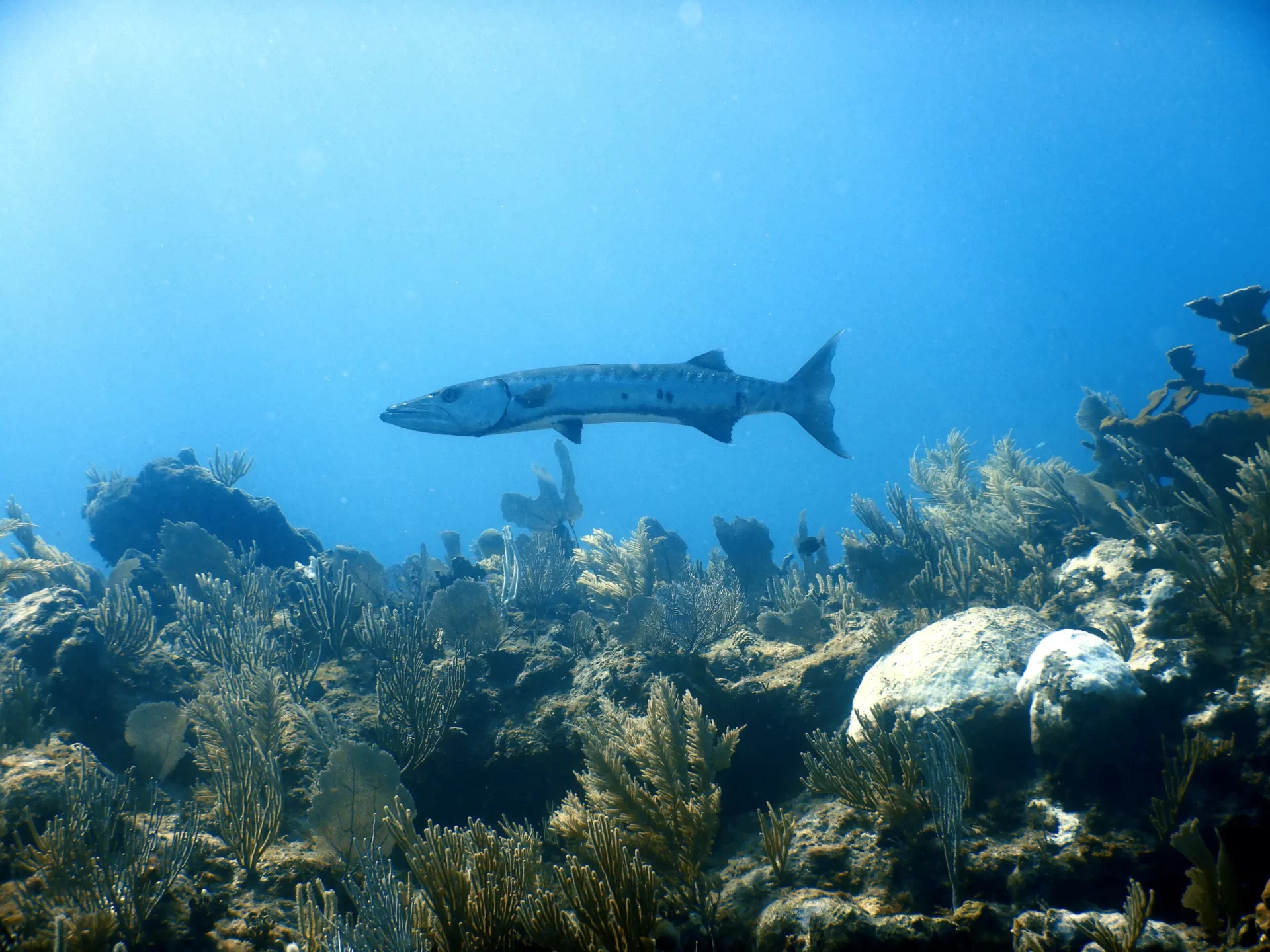 Cenote and Reef Adventure
Discover the area through diving with this amazing 3-day package!
Be amazed by all the different diving sites that Riviera Maya Diving has to offer and discover an ancient world beyond your imagination! Wonders never cease with crystal clear waters, magnificent rock formations, and diverse life forms that are waiting to be discovered by you. This package is ideal if you wish to see the best that nature has to offer

The Riviera Maya is a tourism and resort district south of Cancun, Mexico. It straddles the coastal Federal Highway 307, along the Caribbean coastline of the state of Quintana Roo, located in the eastern portion of the Yucatán Peninsula. Historically, this district started at the city of Playa del Carmen and ended at the village of Tulum, although the towns of Puerto Morelos, situated to the north of Playa del Carmen, as well as the town of Felipe Carrillo Puerto, situated 40 km to the south of Tulum, are both currently being promoted as part of the Riviera Maya tourist corridor.
The Riviera Maya was originally called the "Cancun–Tulum corridor", but in 1999 it was renamed the Riviera Maya with the aid of Miguel Ramón Martín Azueta. At the time, he was the municipal president of Solidaridad, Quintana Roo. The Riviera Maya includes the municipalities of Solidaridad in the north and Tulum in the south, and extends approximately 40 km inland, to the border with the state of Yucatán.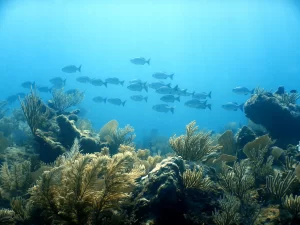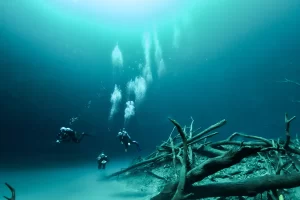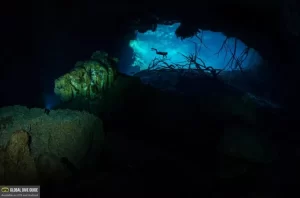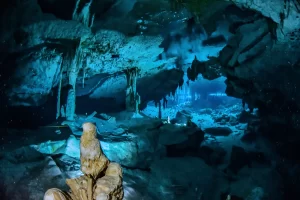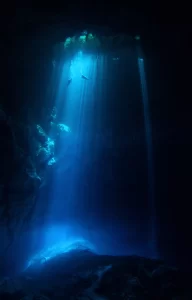 Frequently Asked Questions
No, as you will always be within a daylight zone, you will always be very close to a quick exit.
Sure! We could add extra days of cenote diving or reef diving.
Don't worry, cenotes will still be spectacular!
We take a maximum of 4 divers per guide.
Yes, we will provide you with an underwater light and your guide will have a brighter one and some back ups too.
No, cenote diving is not as spooky as some people think. There's always natural daylight and the smallest space in most cenotes is big enough to fit a car through it.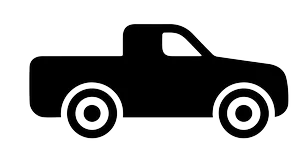 Transport from dive shop to dive site
All entrance and boat fees to each dive site